Notecards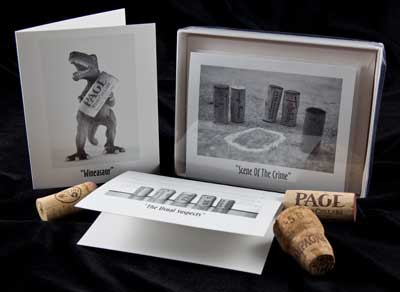 It all started with a photo of three simple corks lined up. My husband commented that the photo looked like Stonehenge, and an idea was born!
Each box contains 10 different images (blank inside), and you get 10 envelopes. You can see all of the images by clicking HERE.
The boxed set is $15, shipping within the US is free. No international shipping.
Testimonials
"How great are these cards? They're varied, have perfectly crisp photos, and are just off-beat enough to make anyone chuckle. Linda's Fun with Corks cards are the only thank-you card I use when following up with clients, editors and everyone else. I also use them as hostess gifts for my in-home wine tasting company!"
Nancy Koziol, Owner couch + cork, llc
---
Do you have a testimonial? Let me know what you think of my notecards by sending me an email HERE